Good and Bad of Credit Card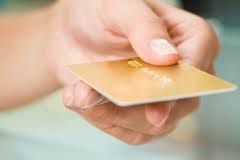 Are you tired of carrying cash around? Would you then prefer credit cards? There are a number of pros and cons with a credit card. Let us try to remember a quote then from the movie Spiderman "with great power comes great responsibilities". Being able to hold a credit card is power on our end. This is an additional purchasing power. On the other hand, a number of people would perceive this as "free money". A lot of people have fallen victim of not being able to deal with their finances properly because they failed to deal with their credit cards promptly.
Sure it is much safer than to bring cash around but it also is risky if you lose it or if your information is stolen. You just really have to be careful so you can make sure that you are the only one who uses your credit card. When you shop online, make sure that you don't just enter your information in an unsecured site. Look for a seal of security usually found at the bottom or top right of the website. Beware of scamming and phishing sites that could literally rob you dry if you are not careful.
Another issue with credit cards is discipline. A number of individuals would say that they are only getting the card so they will be able to have something to use in case of emergency. Sadly, the meaning of emergency changes as time goes by until they find themselves reaching for their card just because a bag they saw months ago went on sale and it is the last one on stock. Remember that you will still have to pay for this. You got means to defer payment but you are still going to owe the bank. So use your card to build your credit and not destroy it.
Share this post
To be informed of the latest articles, subscribe: